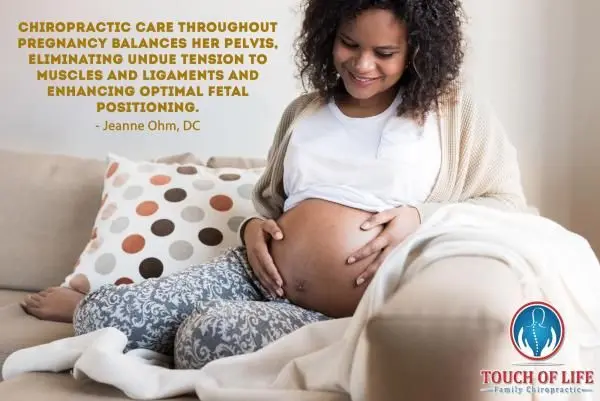 Prenatal Chiropractic
Pregnancy is an important time in the life of every mother and family. With the different stages of pregnancy, a mother body is consistently going through multiple changes. These changes often cause a variety of problems that lead to pain, fatigue, and frustration in the mother. As the baby continues to grow, pressure on the mothers back and spine increase. At Touch of Life Family Chiropractic, we work with mothers to educate them on the pressure that the pregnancy can have on their body and utilize specialized techniques to provide chiropractic adjustments to the mother. These adjustments often help alleviate the pain and tension in their bodies, which help provide better results during the labor process.
See Dr. Thompson provide a chiropractic adjustment to a prenatal patient below:
See one of our Prenatal Testimonials below:
See Dr. Thompson adjust her son less than an hour after her own labor.
Great Resources
International Chiropractic Pediatric Association www.ICPA4kids.org
National Vaccine Information Center www.NVIC.org
Mercola www.Mercola.org
Dr. Palevsky www.DrPalevsky.com
Vaccine Adverse Event Reporting System www.VAERS.hhs.gov
Atlanta Health Alliance www.atlhealthalliance.com/index.html